The most recent international medical and healthcare news published by the Medscape Professional Network.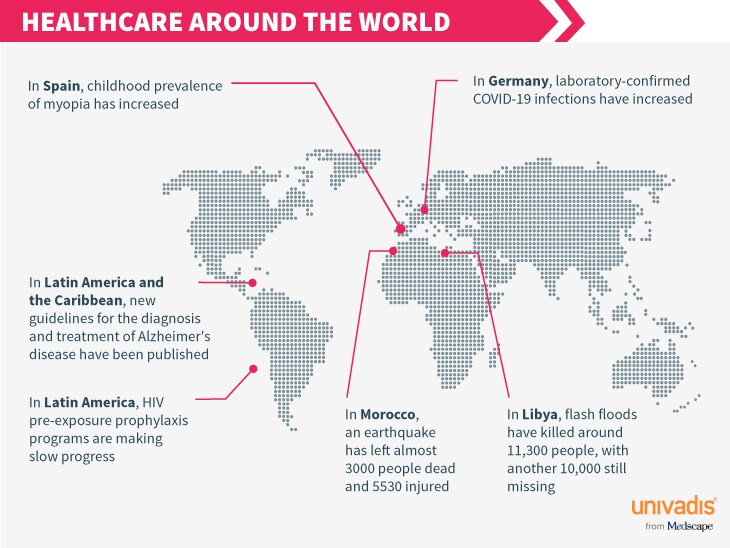 EUROPE
Spain
Spain's Myopia Barometer has registered an increase in childhood myopia prevalence by three points since 2016, meaning one in five children in the country have the condition.
The Public Health Commission is updating its ...